Hedera Hashgraph Review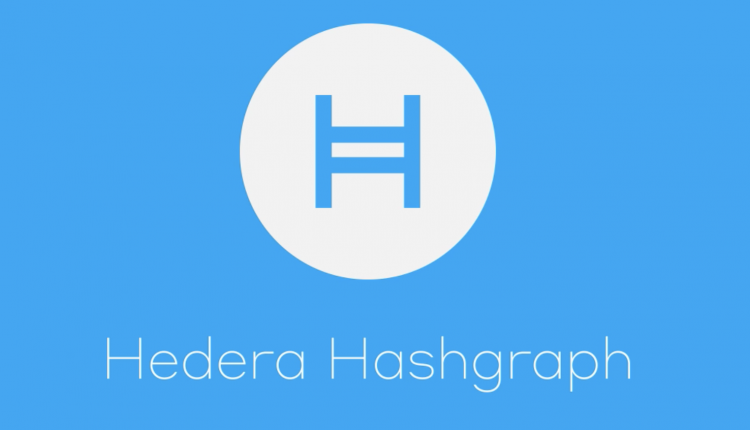 Token Stats
Ticker: HBAR
Total Supply: 50,000,000,000 HBAR
Website: https://www.hedera.com/
Telegram: https://t.me/hederahashgraph
Whitepaper: https://www.hedera.com/whitepaper
What is Hedera Hashgraph?
When you've been in the crypto space for some time, you get numb from hearing projects touting themselves as the "bitcoin killer" or "ethereum killer". These projects usually just focus on one aspect of an older project and optimize for it. Yes it could be a bit better (usually faster) but it's basically the same sauce. But when hashgraph came into the scene in the mid 2016, touting itself as blockchain 2.0 or the "blockchain killer" surely raised some eyebrows. It is the brainchild of Leemon Baird under the company Swirlds. Hedera is the name of the network while hashgraph is the name of the consensus mechanism. It must be noted that the Hedera network will start off with a permissioned governance with a phased plan for permissionless or open consensus.
A project of such ambition surely needs deep pockets and it wasn't a problem for Hedera Hashgraph. To date, Hedera Hashgraph has raised $124M from institutional investors in the hopes of rivalling Ethereum as a transaction network for enterprises. Instead of being a blockchain project, it uses DLT (distributed ledger technology), DAG (Directed acyclic graph) toe be specific. Other projects that use a similar architecture are IOTA, Fantom and Constellation labs. It aims to host "blazing-fast decentralized applications". Initial tests in closed environments have seen the system register "almost 500,000 transactions per second" using a proof of stake model. We have yet to see how it will perform in the real world between thousands of nodes and users. It will start off with 10,000 tps when it open access is granted to devs this September 2019.
But unlike most blockchain projects, Hedera didn't fully adopt the decentralized movement. First of all, their source code is patented. This is opposite to the whole open source and decentralization movement that is so well known in crypto. However, anyone can see and review their source code and even build anything they want on top of it without the need for a license. They did this to avoid forking which leads to a lot of problems and uncertainty. Second, they have a set of governing council members that makes the majority of the decisions. Although they are term limited and rotating, its very far from the dream of decentralization.
The Big Five
The five areas about other blockchain project that most concerned Leemon Baird were performance, security, governance, stability and regulatory compliance. Of the five, the two main ones were speed and security. You'll notice that it is very akin to the blockchain trinity of Decentralization, Scalability and Security. He thought that blockchain by its very nature couldn't have both speed nor security and that there was always a compromise and that was why he came up with Hashgraph.
Performance – Current blockchain and DAG projects have trouble reaching more than 100 tps, let alone 1,000+ transactions per second. To give you an idea, credit card processors like VISA or Mastercard can process 10,000+ transactions per second. Payment is one thing, but if we really want to explore new use cases like IoT, then the network must be able to process even higher transactions per second.
Hedera will start off capable of running 10,000 tps. This will scale higher and higher as time passes into the hundreds of thousands per second. It is able to achieve this in part because of its near perfect efficiency in bandwidth usage. It will be interesting to see if they can really pull off these blazing speeds in the real world and especially later on when they transition to being permissionless.
Security – No matter what project or company it is, be it centralized or decentralized, security should never be sacrificed especially if the network were to grow (user wise and value wise). And as the network becomes more valuable, more and more attackers will want to try to break it.
When it comes to security, it will be hard to argue against Hedera. The hashgraph algorithm is aBFT (asynchronous byzantine fault tolerant) which is considered to be "bank-grade" security. This has been mathematically proven using the Coq system in October 2018. It is also built to withstand DDoS attacks. This is particularly important to avoid any downtimes in the network.
Governance – Hedera sees that current blockchain projects are too loose in a sense that anyone can have a significant influence over the network given enough resources. These leads to a lack of necessary oversight (business, legal, technical, economic wise), especially in the early days.
To this, Hedera will be choosing the first 39 governing council members. These will be industry giants that span different geographies and different industries. Hedera argues that it will be better for the entire network given that these companies have a reputation to uphold and thus will act honestly. This will be discussed in more detail below.
Stability – It is very important that the network will be stable both in terms of regulations as well as security wise in order to onboard big companies to use the network.
Hedera has put in place technical controls to ensure the steady flow of the network. Clients who are using the hedera network can be certain that the ledger is always legitimate and up to date.
Regulatory Compliance – Other blockchains have little regard for regulatory compliance especially back in 2017 during the ICO craze.
Hedera on the other hand works closely with regulators to make sure they are compliant to the best of their abilities. It is also each governing council member's best interest to be above border.
How It Works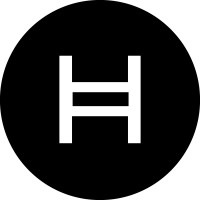 Blockchain vs Hashgraph
Blockchain is a series of time-stamped records of data. Each block is prepared by the block producer and added to the existing chain. It is usually added on top of the longest chain. The longer the chain, the more confidence we have that it is the legitimate it is less likely to change.In blockchain, Proof of Work is the most common form of consensus mechanism. Cryptographic puzzles are deliberately made to be hard to keep the block production rate at around 10min per block. This allows less forking.
Hedera on the other hand uses a different architecture where there are no leaders. This makes it less likely to be attacked or corrupted. In Hedera, there is no forking since it is not open sourced. Instead of cutting out other blocks (or events as they are called in Hedera), they are woven in. Consensus is reached based on the timestamp as well as the order of the blocks. All transactions are final and thus do not need order confirmations.
Since there is no proof of work and it is programmed to be as fast and as efficient as possible. This allows the network to process hundreds of thousands of transactions per second. They do this using the Gossip Protocol where each event will randomly talk to another event. They only include the bare minimum of 2 hashes, the hash of the last message you created and the hash of the last person you talked to last. From the algorithm will be able to connect everything and the graph will form. And that is exactly where the name hashgraph comes from. The hashgraph algorithm accomplishes being fair, fast, Byzantine, ACID compliant, efficient, inexpensive, timestamped, and DoS resistant
Current Products
Hedera Network Services:

Cryptocurrency – Enable Fast, low fee payments. The super fast speed and low network fees make microtransactions a possibility (think IoT). Later on, users will be able to run their own node.

Smart Contracts – Tokenize and exchange assets. The Hedera ledger can run smart contracts written in Solidity. This makes it easier for others to switch over to Hedera.
File Storage – Sign and verify files. An example of this would be for user identification like a driver's license. Governing body can sign your ID and others can verify if it's correct.
Consensus Service – Build directly on hashgraph. This allows companies to create their private networks, like an ERP, while using Hedera's system and relying on its integrity.
Use Cases and Customers
Hedera Hashgraph plans to work with Fortune 500 companies and startup companies to leverage its consensus algorithm to scale and secure IoT ecosystems. Currently, there are over 500 companies and dapps building on Hedera. Here are some examples: Virtual Power Plant LLC, Sagewise (Finance), Carbon (Stablecoin), Hearo.fm (Marketplace), Alto.io (Gaming), Red Swan (Asset Tokenization), Cryptotasks (Marketplace), Arbit (Entertainment). Companies that are part of the governing council are also exploring ways to use Hedera within their own companies. This is a very bullish case since most of the companies here are bluechip companies that have thousands of employees, suppliers and millions of customers.
Here are some use cases as outlined in the whitepaper:
Private Network Token Issuance
Ordering for a Stock Market
Hedera Hashgraph Governing Council
The main job of the Council will be to host and maintain the initial network nodes. They will be establishing a global governance framework while overseeing the software.
The Council will consist of 39 global blue chip organizations representing 18 different business sectors and all geographies including Australia, Japan, Europe, India, USA and South America. Collectively, they represent the entire market of potential use cases. And their memberships are term-limited, so they cannot remain members for unlimited time.
Each member will run a node. Each node will start off with 10,000 tps. By adding more shards later, scalability can be achieved by some applications which can parallelize their operations using shards.
Current Council Members:
Boeing (US),
IBM (US),
Tata Communications (India),
DLA Piper (Global Law Firm in 40+ Countries),
FIS Global (US),
Nomura Holdings (Japan),
Deutche Telekom (Germany),
Magazine Luiza,
Swisscom Blockchain AG (Switzerland)
Token and Equity Sale Details
Raised $124m from institutional at $6B Valuation
Crowdsale $0.12 or $0.09 SAFT sale to accredited investors only (not ICO) (Aug 2018)
50,000,000,000 hbars to be distributed over 15 years
Only 3.18% of total supply will be available on Open Access (Sept) then end at 7.53% at end of 2019)
Circulating Supply (2019 = 7%, 2020 = 17%, 2021 = 24% … 2032 = 96%, 2033 = 100%)
Team
~85 people in the firm, Texas HQ
Leemon Baird – Founder and CSO

With over 20 years of technology and startup experience, he has held positions as a Professor of Computer Science at the US Air Force Academy and as a senior scientist in several labs. He has a PhD with multiple patents.

Mance Harmon – Co Founder and CEO

His prior experience includes serving as the Head of Architecture and Labs at \Ping Identity, Founder and CEO of two tech startups, the senior executive for product security at a $1.7B revenue organization
Investors
$124m raised in 2018 (all converted in Fiat) led by Digital Currency Group (Founder is Barry Silbert who is also Founder of Grayscale Investments) and Blocktower Capital (Investors of Origin Protocol, Solana, The Block)
Investors:
ICONIUM, BlockTower Capital, Visary Capital, Elysium Venture Capital, Eterna Capital, Blockwall Management GmbH, Haitao Capital, Digital Currency Group, FirstMile Ventures, Bill Miller, DHVC
Notable Partnerships
Partnership with Chainlink
Hedera will join the Hyperledger community
Opinion
It is no doubt that Hedera can be a game changer. It's speed, security and scalability is something that is unheard of in the space. It is great to see the level of enterprise support that Hedera is getting. Even small companies are all excited about this technology and is a growing sign of confidence. We will know more once Open Access comes this September. As for big companies, surely they have done their due diligence.
There are many naysayers about the project because of its grandiose ambition and because of the amount of money they have raised. A fully diluted $6 Billion dollar valuation will already put it close to Ethereum's valuation who has a few years and thousands of developers as a head start. But they don't recognize the level Hedera is trying to achieve. We should also look at the circulating supply to get a real picture.
Even before launching, major exchanges such as OKEX, Upbit, and Liquid are already committed or already hinting to list Hedera. This is a good sign. It surely has the deep pockets to make it available and widespread not just to exchanges but to the everyday consumers as well.
In the end, it all boils down to the execution and how it works once it launches and runs with millions of transactions. It won't be just another quick scheme. Only time (and adoption) will tell, but with the number of companies invested and actively participating in it, it looks like a big player in the making especially in the enterprise side.
SCORE
Short term (1st month): MEDIUM LOW RISK
Mid term (2nd month to 3rd month): LOW RISK
Long term (4th month and beyond): LOW RISK
Support Ukraine against russian fascists! Defend Europe from horde! Glory to Ukraine! 🇺🇦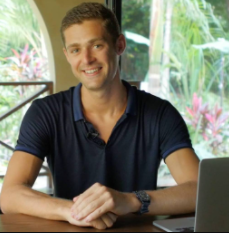 George Brown is a main editor in Bitgraph Network Team.