Chainlink (LINK) Price Prediction 2025-2030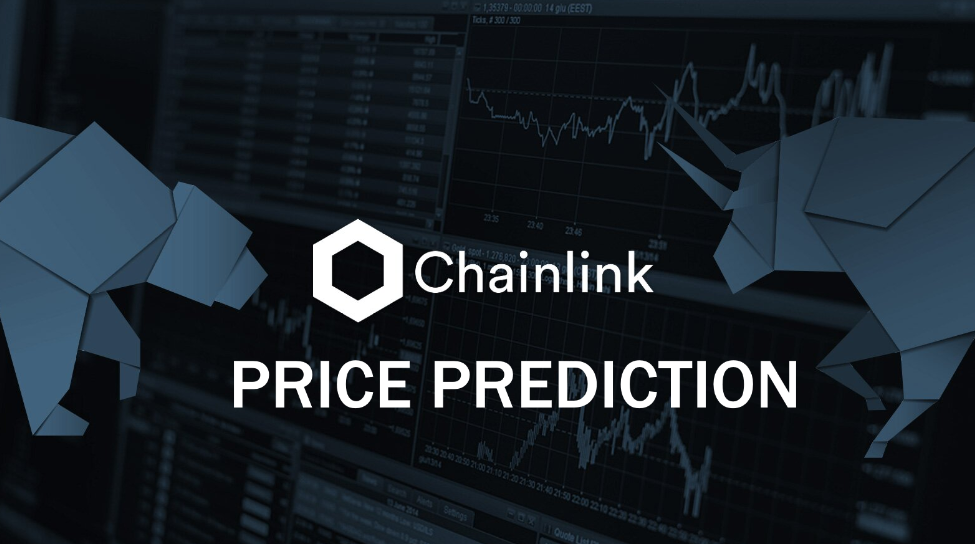 Chainlink is nothing but a decentralized crypto oracle network, which was created on Ethereum. Its goal is to connect reliable data to smart contracts. For instance, a transaction will only be made if there is a pre-defined amount of Ether deposited into a smart contract due to a specific date. If it does not happen, the amount will be sent back to the sender.
Link was founded by Sergey Nazarov and Steve Ellis in 2017. These days, this coin has many goals, but the major one is to compensate node operators as well as staking to promote good behavior.
LINK Price History Analysis
In 2017, price of Chainlink crypto succeeding in raising around 32 million dollars because an ICO funded it. In addition to that, the coin`s price was 0.11 dollars per one in the course of public sale.
In 2018, there was a big boom in the cryptocurrency prices. The start was at 0.15 dollars, which increased to 0.43 dollars per one. The most impressive price that year was one dollar per coin.
In the following year, the prices grew again because it was announced on Twitter that LINK and Google Cloud would cooperate. As a result, the coin rose from 1.19 dollars to 1.93 dollars. The prices grew again, though, when they mentioned LINK on Coinbase. It made up 2.24 dollars per coin.
2020 started with a significant growth, which took place in January and February. During this period, the cryptocurrency managed to grow from 1.74 dollars to 4.60 dollars. Nevertheless, the price slumped to 1.74 dollars per coin again. After one month, in April, LINK recovered and cost 3 dollars. Furthermore, it dramatically increased by October, so its price was 11.17 dollars per coin. It decreased later, though, to 10.57 dollars. In November, it grew again to 16.08 dollars this time, but by the end of the year, the price was 11.14 dollars per coin.
Current Chainlink Price and Dynamics
These days the price of this coin makes up 40.34 dollars per one. The 24-hour trading volume of Chainlink is 2,295,770,000 at the exchange market. During the previous week, the LINK price has fallen by 13.81%, but it has grown by 7.55% during the last 24 hours.

What Can Make Chainlink Price Higher?
Apart from the evident factors that affect Chainlink, such as economic news, conditions on the cryptocurrency market, and government regulations, there are few more things. They are:
Smart contracts depend on the oracles that transfer information into them. In the case of bad data or malicious code, the smart contract will probably produce a result, which will be hard to predict or incorrect. It happens to be the only big issue of the smart contract. The project is established by the oracle services` extended functionality in the blockchain space. Noteworthy, it is known as the ability to link interactions of more than one blockchain.
The previous year made it clear that the cryptocurrency intends to adopt a smart contract in a short period. It is involved in more than 300 projects now, while the bigger part of them is blockchain and DeFi. In addition to that, LINK keeps on attracting more and more developers. The price of this coin on the market is increasing with every new integration, and the cost is probably going to grow. Below, you can see a few significant integrations of Chainlink:
LINK and Tezos made an agreement regarding allowing two teams that belong to Tezos to access the oracle network. Thanks to this, Tezos devs managed to leverage the power of the network and get access to off-chain resources.
DeFI managed to access the verifiable credential data of Bloom Credit via LINK oracles. This way, the valuable identity information remained secure.
Agoric began integrating smart contracts with the help of LINK. The collaboration of Chainlink`s technology with a decentralized service for JavaScript development made it possible to develop products more quickly and effectively. Furthermore, there is no need to create custom data feeds for DeFI dApps now.
The price of the coin often depends on the DeFi ascent and increasing interest around it. Everybody knows that if institutional investors show interest in a coin makes the price grow quickly. Another important role in this process belongs to cryptocurrency platforms that cater to these investors` needs. Overall, the value of this coin will fluctuate in the future due to news and traders` online chatter. People are more interested in cryptocurrencies like LINK because they suggest that traditional finance will eventually shift to DeFi.
Chainlink Price Prediction for 2021-2025
In 2021, LINK started with 11.24 dollars per coin. Later, it grew up to 29.65 dollars, which means that there was an increase of 164%. They believe that the cost will be 71.54 dollars by the end of the year, while the rise from present-day to year-end is 141%. The forecasted price in the middle of 2021 is 39.57 dollars per coin.
They expect that the value of the coin will be 71.92 dollars in the first half of 2022, while in the course of the second one, it should cost 5.09 dollars more. Thus, Chainlink should be 77.01 dollars per coin by the end of 2022. It makes +160% to the present-day price.
The following years should also bring significant growth; consequently, the price should increase to 263.97 dollars per coin, and it is +243%. The first part of 2023 should start with 77.01 dollars per one and move to 101.89 dollars after half a year. Hence, Chainlink should cost 126.12 dollars by the end of the year.
In January 2025, LINK is expected to cost 69.92 dollars per coin, while the value will keep growing. Thus, the cryptocurrency will cost 95.16 dollars in December 2025.
Will LINK Price Grow?
As you can see from the above forecasts, LINK is going to remain popular. The latest trends show that the cryptocurrency is highly likely to be in the blockchain revolution`s center. In short, the value of Chainlink will keep on increasing.
Chainlink Price Prediction for 2030
The relevance of the cryptocurrency is established on the market so that it has managed to become successful. Consequently, they predict that LINK will probably increase. The coin should cost 376.44 dollars per coin in 2023, which is + 1,264%.
Will LINK Price Grow?
It is possible to see in the numerous charts on the Internet that LINK is growing day by day. Based on these forecasts, the digital asset will keep on growing.
Will LINK Price Fall?
They state that there should be fluctuations. Even though there will be days when the cryptocurrency`s price will fall, but it should not be significant. Overall, the value will eventually increase.
Is It Risky to Invest in Chainlink for a Long-Term?
When it comes to cryptocurrencies, people always want to be sure that no money will be lost. Hence, they want to know what will happen to Chainlink and how safe it is. This coin is a good investment and safer compared to many other options available on the market. Experts state that the cryptocurrency will be growing. In fact, it has already managed to beat its competitors. In addition to that, LINK has shown tremendous development in percentage increase, partnership, etc. Hence, the coin should bring substantial returns and profits, which implies that it happens to be a great investment no matter if they are long-term or short-term.
Conclusion
According to recent news, the cryptocurrency intends to provide data to the 2key network active customers when they become official partners. In this article, you have learned about a few more successful integrations of Chainlink. Thus, the value of the cryptocurrency is growing day by day and is expected to keep on increasing. Currently, it is one of the most successful digital assets on the market. They also state that it is among the most successful ones as well. Hence, if you consider investing money in a cryptocurrency, LINK is a worthy option. 
Check more:
Fastest growing cryptocurrency
Differences between CTSI and ETH
Exchange FAIR to LUNA
Convert BAL to TRX
Support Ukraine against russian fascists! Defend Europe from horde! Glory to Ukraine! 🇺🇦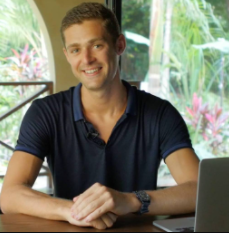 George Brown is a main editor in Bitgraph Network Team.