49 BEST STOP-MOTION ANIMATED MOVIES OF ALL TIME
Tangible and physical, stop-motion animation is the art of manipulating objects and figures frame by frame, creating the illusion of fluid movement. It's an almost atavistic art form of ours: Instinct tells us if you have a lump of clay in your hands, start making stuff out of it. Shape a chicken and a fox, mold some pirates, heck, make a movie. It's what filmmakers have been doing for over a century, so we're taking a look through time with the 47 best stop-motion animated movies ever made.
In this guide, we'll come in contact with the different materials and styles used in stop motion. Clay has led to the creation of one of animation's most enduring man-and-canine duos, Wallace and Gromit, created by Nick Park. His films and studio, Aardman, have an outsized presence in that scene, with the likes of Chicken Run and Shaun the Sheep. Paper cutout stop-motion animation is less frequently used. See it at its trippy best with Fantastic Planet, and in The Adventures of Prince Achmed, the oldest surviving animated film.
Puppet stop-motion animation has been the preferred method for venerable directors like Tim Burton (producer of The Nightmare Before Christmas), Charlie Kaufman (Anomalisa), and Wes Anderson (Fantastic Mr. Fox). Anderson collaborated with Nightmare-director Henry Selick to animate the marine fauna in The Life Aquatic with Steve Zissou; afterwards, Selick set up shop at studio Laika, where he gave them their first big hit, Coraline. Laika has been a stop-motion powerhouse since, using a cutting-edge mix of puppets, clay, and computer enhancements to fuel a string of Certified Fresh films, including The Boxtrolls and Kubo and the Two Strings.
Of course, no stop-motion list feels complete without a drawn-out tribute to legendary animator Ray Harryhausen. He got his start on 1949's Mighty Joe Young (working with the same team behind the milestone ape effects of King Kong), and over the next three decades, ignited imaginations in fantasy and sword-and-sandals by bringing monsters to life in films like Jason and the Argonauts and Clash of the Titans. Other films that combine live-action and and stop-motion include Selick's James and the Giant Peach and Jan Svankmajer's Alice. After gathering all of the films across cinema history, we're sorting them by Tomatometer, with Certified Fresh films first.
SHAUN THE SHEEP MOVIE (2015)
 99%
#1Critics Consensus: Warm, funny, and brilliantly animated, Shaun the Sheep is yet another stop-motion jewel in Aardman's family-friendly crown.
Synopsis: All is well at Mossy Bottom Farm, except for the fact that the animals will do anything to get out.
MY LIFE AS A ZUCCHINI (2016)
 99%
#2Critics Consensus:My Life as a Zucchini's silly title and adorable characters belie a sober story whose colorful visuals delight the senses even as it braves dark emotional depths.
Synopsis: A police officer (Nick Offerman) and some new friends help an orphan adjust to life at a foster home

KING KONG (1933)
 97%
#3Critics Consensus:King Kong explores the soul of a monster — making audiences scream and cry throughout the film — in large part due to Kong's breakthrough special effects.
Synopsis: Actress Ann Darrow (Fay Wray) and director Carl Denham (Robert Armstrong) travel to the Indian Ocean to do location shoots

GUILLERMO DEL TORO'S PINOCCHIO (2022)
 96%
#4Critics Consensus:Guillermo del Toro's Pinocchio delivers fully on its title — which is to say it's a visually stunning adaptation that embraces its source material's darkness.
Synopsis: Academy Award®-winning director Guillermo del Toro and award-winning, stop-motion legend Mark Gustafson reimagine the classic Carlo Collodi

KUBO AND THE TWO STRINGS (2016)
 97%
#5Critics Consensus:Kubo and the Two Strings matches its incredible animation with an absorbing — and bravely melancholy — story that has something to offer audiences of all ages.
Synopsis: Young Kubo's (Art Parkinson) peaceful existence comes crashing down when he accidentally summons a vengeful spirit from the past.

CHICKEN RUN (2000)
 97%
#6Critics Consensus:Chicken Run has all the charm of Nick Park's Wallace & Gromit, and something for everybody. The voice acting is fabulous, the slapstick is brilliant, and the action sequences are spectacular.
Synopsis: This engaging stop-motion, claymation adventure tells the story of an American rooster

A SHAUN THE SHEEP MOVIE: FARMAGEDDON (2019)
 96%
#7Critics Consensus:A Shaun the Sheep Movie: Farmageddon retains the charm of its small-screen source material while engagingly expanding the title character's world.
THE WOLF HOUSE (2018)
 96%
#8Critics Consensus: Surreal, unsettling, and finally haunting, The Wolf House is a stunning outpouring of creativity whose striking visuals queasily complement its disturbing story.

THE NIGHTMARE BEFORE CHRISTMAS (1993)
 95%
#10Critics Consensus:The Nightmare Before Christmas is a stunningly original and visually delightful work of stop-motion animation.

MARY AND MAX (2009)
 95%
#11Critics Consensus:Mary and Max is a lovingly crafted, startlingly inventive piece of animation whose technical craft is equaled by its emotional resonance.

FANTASTIC MR. FOX (2009)
 93%
#12Critics Consensus:Fantastic Mr. Fox is a delightfully funny feast for the eyes with multi-generational appeal — and it shows Wes Anderson has a knack for animation.

MAD GOD (2021)
 91%
#13Critics Consensus: A rich visual treat for film fans, Mad God proves that even in the age of CGI, the cinematic allure of stop-motion animation remains strong.

THE LITTLE PRINCE (2015)
 92%
#14Critics Consensus: Beautifully animated and faithful to the spirit of its classic source material, The Little Prince is a family-friendly treat that anchors thrilling visuals with a satisfying story.

ANOMALISA (2015)
 91%
#15Critics Consensus:Anomalisa marks another brilliant and utterly distinctive highlight in Charlie Kaufman's filmography, and a thought-provoking treat for fans of introspective cinema.

JAMES AND THE GIANT PEACH (1996)
 91%
#16Critics Consensus: The arresting and dynamic visuals, offbeat details and light-as-air storytelling make James and the Giant Peach solid family entertainment.

ISLE OF DOGS (2018)
 90%
#17Critics Consensus: The beautifully stop-motion animated Isle of Dogs finds Wes Anderson at his detail-oriented best while telling one of the director's most winsomely charming stories.

CORALINE (2009)
 90%
#18Critics Consensus: With its vivid stop-motion animation combined with Neil Gaiman's imaginative story, Coraline is a film that's both visually stunning and wondrously entertaining.

PARANORMAN (2012)
 89%
#19Critics Consensus: Beautifully animated and solidly scripted, ParaNorman will entertain (and frighten) older children while providing surprisingly thoughtful fare for their parents.

JASON AND THE ARGONAUTS (1963)
 89%
#20Critics Consensus: Don Chaffey's Jason and the Argonauts is an outlandish, transportive piece of nostalgia whose real star is the masterful stop-motion animation work of Ray Harryhausen.

MISSING LINK (2019)
 88%
#21Critics Consensus: Another beautifully animated triumph for Laika, Missing Link is a visual treat with lots of humor, plenty of heart, and even a little food for thought.

FRANKENWEENIE (2012)
 88%
#22Critics Consensus:Frankenweenie is an energetic stop-motion horror movie spoof with lovingly crafted visuals and a heartfelt, oddball story.

TIM BURTON'S CORPSE BRIDE (2005)
 84%
#23Critics Consensus: As can be expected from a Tim Burton movie, Corpse Bride is whimsically macabre, visually imaginative, and emotionally bittersweet.

WENDELL & WILD (2022)
 80%
#24Critics Consensus: Boasting visual marvels to match its ambitious and inclusive story, Wendell & Wild is a spooky treat for budding horror fans.

A TOWN CALLED PANIC (2009)
 81%
#25Critics Consensus:A Town Called Panic is a raucous, endlessly creative animated romp with a quirky, adult sense of humor.

EARLY MAN (2018)
 80%
#26Critics Consensus:Early Man isn't quite as evolved as Aardman's best work, but still retains the unique visuals and sweet humor that have made the studio a favorite among animation enthusiasts.

THE BOXTROLLS (2014)
 78%
#27Critics Consensus: While it's far from Laika's best offering, The Boxtrolls is still packed with enough offbeat wit and visual splendor to offer a healthy dose of all-ages entertainment.

$9.99 (2008)
 72%
#28Critics Consensus: Its storyline isn't as wondrous as its visuals, but $9.99 has a sophistication and handmade charm that sets it apart from the animated pack.

WALLACE & GROMIT IN THE WRONG TROUSERS (1993)
 100%
#29Critics Consensus: An endearing and meticulous showcase of stop-motion animation, The Wrong Trousers also happens to be laugh-out-loud funny.

THE ADVENTURES OF PRINCE ACHMED (1925)
 100%
#30Critics Consensus:The Adventures of Prince Achmed's exquisitely crafted visuals are more than matched by its utterly enchanting story.

A GRAND DAY OUT WITH WALLACE AND GROMIT (1989)
 100%
#31Critics Consensus: No consensus yet.

A CLOSE SHAVE (1995)
 100%
#32Critics Consensus: No consensus yet.

THE 7TH VOYAGE OF SINBAD (1958)
 100%
#33Critics Consensus: No consensus yet.

LE ROMAN DE RENARD (1930)
 100%
#34Critics Consensus: No consensus yet.

ALICE (1989)
 95%
#35Critics Consensus: No consensus yet.

SANTA CLAUS IS COMIN' TO TOWN (1970)
 93%
#36Critics Consensus: Arriving with light-hearted cheeriness and the best musical numbers, Santa Claus Is Comin To Town is a magical story told by charming wood-figure animation.

BLOOD TEA AND RED STRING (2006)
 92%
#37Critics Consensus: No consensus yet.

FANTASTIC PLANET (1973)
 91%
#38Critics Consensus: Fantastic Planet is an animated epic that is by turns surreal and lovely, fantastic and graceful.

MIGHTY JOE YOUNG (1949)
 91%
#39Critics Consensus: No consensus yet.

THE BEAST FROM 20,000 FATHOMS (1953)
 91%
#40Critics Consensus: No consensus yet.

THE YEAR WITHOUT A SANTA CLAUS (1974)
 90%
#41Critics Consensus: Have no fear! Mrs Claus spreads holiday cheer in The Year Without Santa, a holiday classic full of unforgettable songs and characters that stays true to the Christmas spirit.

CONSUMING SPIRITS (2012)
 89%
#42Critics Consensus: No consensus yet.

THE VALLEY OF GWANGI (1969)
 80%
#43Critics Consensus: No consensus yet.

THE ADVENTURES OF MARK TWAIN (1985)
 80%
#44Critics Consensus: No consensus yet.

THE GOLDEN VOYAGE OF SINBAD (1973)
 75%
#45Critics Consensus: No consensus yet.

TOYS IN THE ATTIC (2009)
 73%
#46Critics Consensus: No consensus yet.

20 MILLION MILES TO EARTH (1957)
 75%
#47Critics Consensus: No consensus yet.

FIRST MEN IN THE MOON (1964)
 67%
#48Critics Consensus: No consensus yet.

CLASH OF THE TITANS (1981)
 64%
#49Critics Consensus: A goofy, old-school sword-and-sandal epic, Clash of the Titans mines Greek mythology for its story and fleshes it out with Ray Harryhausen's charmingly archaic stop-motion animation techniques.
Support Ukraine against russian fascists! Defend Europe from horde! Glory to Ukraine! 🇺🇦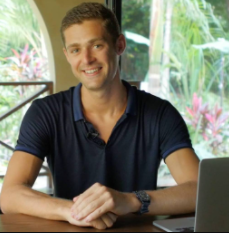 George Brown is a main editor in Bitgraph Network Team.